Animal cruelty whistleblowers targeted by chilling... →
thesocialworky: The Animal and Ecological Terrorism Act, would place activists who enter "an animal or research facility to take pictures by photograph, video camera" with a view to "defame the facility or its owner" onto a "terrorist registry." Wow.
5 tags
5 tags
5 tags
4 tags
4 tags
4 tags
4 tags
Meat Industry consumes 80% of antibiotics. →
Go veg.
Biz Stone Explains Why Twitter's Co-Founders Are... →
sweetpersimmon: Beyond Meat founders are interested in the potential for providing alternative proteins for vegans and vegetarians as well as getting meat-eaters on a better health track and improve upon our food system's sustainability. "Being able to change the game in terms of how we deliver protein to the growing human population is probably the single biggest thing anybody could do," says...
1 tag
5 tags
il Margutta (Rome, Italy)
Il Margutta has been Rome's premier vegetarian restaurant since 1979. To our delight, they have recently added a vegan set menu. The seven course (!) meal was served over nearly two hours. The menu offered an impressive variety of creative and delicious dishes. To begin, the chef sent a complimentary couscous appetizer. The first course was a guacamole cream with crispy corn wafer and...
9 tags
17 tags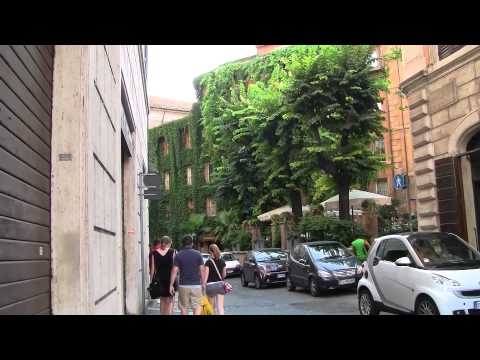 Food shortages could force world into... →
From the Guardian: Leading water scientists have issued one of the sternest warnings yet about global food supplies, saying that the world's population may have to switch almost completely to a vegetarian diet over the next 40 years to avoid catastrophic shortages. Humans derive about 20% of their protein from animal-based products now, but this may need to drop to just 5% to feed the...
11 tags
We're back.
After 12 days in Europe, we are finally back home.  This was the trip of a lifetime.  In coming days I'll be typing up our reviews of veg restaurants in Rome, Florence, Taormina, Crete, and Athens.  We also have a Royal Caribbean Cruise review in the works.  Cheers. 
"If you're gonna name your kid after a place, at least have the common courtesy..."
– American Baby Names Are Somehow Getting Even Worse Would like to thank Emily for sharing this with us and eliminating half our name choices. I really liked Luxx.
5 tags
The "conversation"
Vegan: I'm tired.
Omnivore: That's because you don't get enough protein.
Vegan: Jesus, my calves are sore.
Omnivore: That's because you don't get enough protein.
Vegan: I got a giant bruise yesterday.
Omnivore: That's because you don't get enough protein.
Vegan: My car wouldn't start this morning.
Omnivore: That's because you don't get enough protein.
Omnivore: That's because you don't get enough protein.
Omnivore: That's because you don't get enough protein.
Omnivore: That's because you don't get enough protein.
8 tags
the kid.
For the past four years, Erin and I have been blogging about our vegan food adventures around the country.  We have no intention of stopping anytime soon.  In fact, we will soon be extending our travels to Italy, Greece, and Turkey.  We also have NYC, Vegas, Los Angeles, and Portland trips planned through next summer.  Having said that, those who follow our blog are likely to notice an uptick in...
Yes, I am a Vegetarian. No, I Won't Shove Tofu... →
Pass the Water
Great Op Ed in the New York Times on milk consumption.   Most humans never tasted fresh milk from any source other than their mother for almost all of human history.   Cow's milk?  You don't need it.  
9 tags
Green Vegetarian Cuisine (San Antonio, TX)
   San Antonio is not a particularly veg friendly town; however, Green Vegetarian Cuisine is so good that we planed a detour to eat there during a trip to Texas this past weekend. The menu features everything from vegan tex-mex to soul food. They have an unbelievable breakfast menu (vegan "eggs" benedict and pecan pancakes!) and their deserts include vegan soft-serve and, wait for...
10 tags
Wynn/Encore Room Service (Las Vegas)
Vegas is for vegans.        At around 6 AM there is a knock at the door to our hotel room. It's the room service we ordered the night before to be delivered two hours before our flight back to Tulsa. The waiter sets up a table in front of the window with a panoramic view of the sunrise over the Las Vegas strip. Our meal is an order of vegan pancakes and a breakfast wrap. The kitchen...
8 tags
Bartolotta @ Wynn Resort (Las Vegas)
   Bartolotta is a traditional Italian restaurant at the Wynn Resort in Las Vegas. It has been featured on several Food Network programs, so reservations should be made a few days in advance. Unfortunately, Bartolotta has the most disappointing vegan menu in the Wynn Resort.       I specified our dietary needs when I made the reservation; however, this information didn't make it to our...
A Cheese Story. →
treekisser: Step 1: Mother gives birth to baby. Step 2: Baby takes his first steps. Mother nervously stares at human observers. She knows what's coming. She's seen it before. Step 3: Less than 15 minutes after birth, the still-wet baby is taken from his mother. Step 4: Mother is hooked onto mechanical milk suckers, so her baby's nutrients can be fed to humans (thus significantly...
10 tags
Tableau at the Wynn Resort (Las Vegas)
Tableau was the perfect spot for breakfast - full of sunlight and bright colors. The vegan breakfast menu includes the basics like oatmeal and fruit, but the the vegan "eggs" benedict and blueberry pancakes steal the show.          Tableau is located near the checkin for the Tower Suites at Wynn (and is still called the "Tower Suites Cafe" in some of the resorts...
Mizumi @ Wynn Hotel (Las Vegas)
Mizumi is a new Japanese Restaurant at the Wynn. As is the case with all the Wynn restaurants, it features an extensive vegan menu in addition to traditional Japanese fare.       The design of the restaurant is breathtaking.             Our appetizer was a vegetable soy paper roll with a sweet soy sauce and cilantro oil on the side. It was almost too pretty to eat.              ...
7 tags
Society Cafe @ Encore (Las Vegas)
Society Cafe is a charming comfort food restaurant at the Encore Resort in Las Vegas. The menu features nouveau American cuisine, including a vegan section.    Our meal started with complimentary vegan pretzel bread. The selection included pumpernickel, rye, and white pretzel bread with mustard-vegan butter.       For an appetizer, we ordered the seasonal corn soup. It was sweet and...
Eating Less Meat Is World's Best Chance For Timely... →
thedailyfallout: "Shifting the world's reliance on fossil fuels to renewable energy sources is important, certainly. But the world's best chance for achieving timely, disaster-averting climate change may actually be a vegetarian diet, according to a recent report in World Watch Magazine."
Amen. →
Coalition politics are often the key to paradigm shifts. And it's more than possible to disagree with someone on nutrition issues and still have some common goals. Who, after all, can claim to be against a better food system? Now, more than ever, the grass-fed beef advocates and the tempeh fans need to be sitting at the same table.
Vegan Paradise at the Wynn/Encore in Las Vegas. ... →
A New Veg: New York coming soon
Next week we will be doing our fourth Veg: New York.  We have scheduled every meal and made plans for every hour.  It's going to be crazy.  Check out our updated google map for a preview:  View New York in a larger map
Review Archive
Previous veggie reviews can be viewed on our youtube channel here: http://www.youtube.com/user/jonypooh#grid/user/FA595A842353B8AC
Exploring HW 1
Veg: Las Vegas/LA
Veg: San Francisco